A Hot Beverage Anytime, Anyplace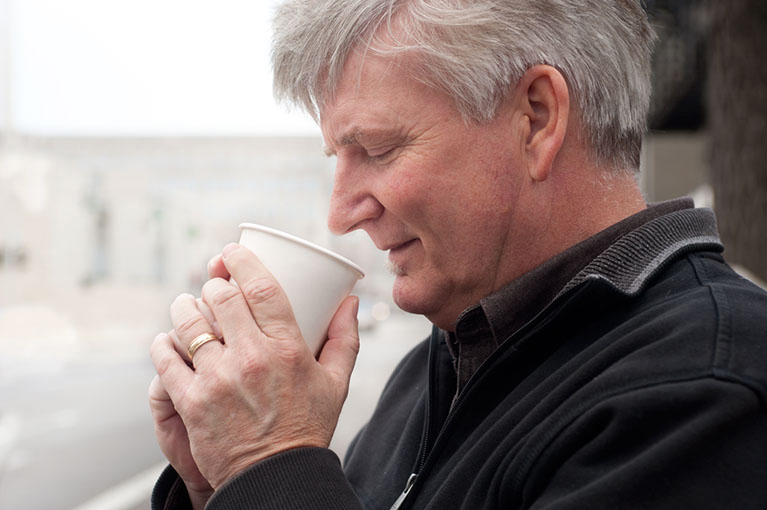 For most people, a hot cup of coffee or tea is part of their daily ritual. It can be a comforting way to wake up, get going, and keep moving by fighting off fatigue later in the day. In our active society, with people on the go so much, hot, caffeinated beverages have become a necessary part of life for many.
That active lifestyle often includes work or recreational activities that are in remote places, away from our home, the office or our local coffee shop.What's the best way to get a hot beverage in those situations?
The answer is Cafe2Go, the world's first self-heating
beverage kit! Cafe2Go makes 18 cups of your favorite hot beverage without the need for electricity or an external heating source. That means you can get hot coffee, tea or hot cocoa no matter where you are, or what you're doing.
Take Cafe2Go with you when you're camping, boating, hiking, hunting or working in remote locations.
Our patented self-heating technology heats one gallon of potable water that you provide in minutes. The Cafe2Go kit includes everything needed to heat and serve (18) hot beverages
18 Cups
18 Stirrers
18 Sugars
18 Creamers
Cafe2Go Self-Heating Beverage Kits also feature name brands you know and trust such as Nescafe Taster's Choice Coffee, Nestea 100% Leaf Tea, and Nestle Hot Cocoa Mix. Cafe2Go comes in three kit types:
The Cafe2Go Self-Heating Coffee Kit
The Cafe2Go Self-Heating Hot Cocoa Kit
The Cafe2Go Self-Heating Variety Kit, with coffee, tea and hot cocoa.
When you're away from home with friends or co-workers and need hot coffee, tea or hot cocoa, you need Cafe2Go Self-Heating Beverage Kits. It's the only way to Enjoy a Hot Beverage Anytime, Anyplace.