HeaterMeals and Business Continuity Planning
There is a growing movement today among companies to maintain critical business functions during a crisis. The idea is called Business Continuity, and it ensures that daily tasks such as project management, system backups, change control, and maintaining a help desk will continue during a disaster. Business Continuity Planning (BCP) calls for businesses to plan ahead and map out strategies so when a crisis does occur, a company can continue to interact with suppliers, customers and other entities as it normally would. The key is advance planning, and not waiting until a disaster strikes to react.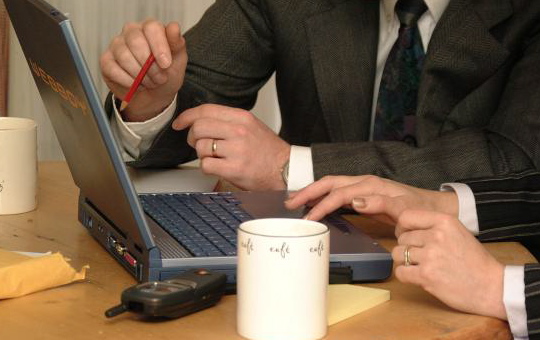 Businesses Continuity planners suggest adopting a methodology for emergency operation, unique to each company's needs. Firms need to put plans in place so vital functions such as electrical, computer and phone systems, production, transportation and other needs can continue. These methodologies and strategies make up the Business Continuity Plan.
While creating a plan, companies need to consider maintaining the most important system in their company, the human system.  Humans are a little more complicated to plan for than electrical or transportation systems. Humans require a daily intake of resources to function properly, namely food and water. That means businesses should consider keeping a store of food and water available for their employees as part of their Business Continuity Plan.
Over the past 10 years, corporations, hospitals, and emergency management agencies have used HeaterMeals Self-Heating Meals to provide hot meals during emergencies. The ability to heat a meal Anytime, Anyplace, without the need for electricity or an open flame could prove to be vital during a crisis when electricity has been lost. A growing number of Business Continuity Planners now include HeaterMeals Self-Heating Meals as part of their Emergency Plan.  In fact, HeaterMeals EX is Designed for Extended Storage, up to 5 years based on the production date.  Our meals are formulated for the diets of most people, and contain low levels of sodium, less fat and no trans fat when compared to other emergency meals.  With our patented self-heating technology, and extended shelf-life, HeaterMeals EX is the ideal choice for Business Continuity Planners.
HeaterMeals Self-Heating Meals come with everything needed for a hot nutritious meal, including cutlery, seasonings, and a serving tray.  HeaterMeals are tasty and easy-to-use. With Extended Storage options up to 5 years without refrigeration, HeaterMeals can be used as Basic Supplies in Disaster Supply Kits. HeaterMeals will keep your Human System operating, providing them with hot, nutritious meals during emergencies.  When your resources are already limited, take steps to ensure the good operation of your most important one, your people.