HeaterMeals and Truckers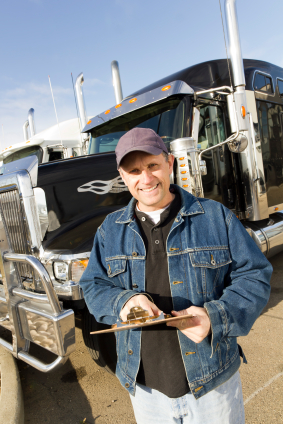 The relationship goes back along time, almost to the day that HeaterMeals was launched back in 1994. That's how long HeaterMeals has been serving our self-heating meals to truck drivers. They discovered us early on, and it's been a favorite of theirs for nearly two decades. There are many reasons why.
Mainly, it's a natural fit. An occupation that is literally on-the-go, and a product whose patented, self-heating technology, and tasty nutritious meals that need no refrigeration allows those drivers to Enjoy A Hot Meal, Anytime, Anyplace. We just go together.
After hours on the road, drivers tell us they enjoy eating a hot meal. It revives them, and keeps them going. They also like the taste of HeaterMeals, and they find that our 12 oz. entrees are filling.
HeaterMeals are also efficient for drivers, as well. Truckers are limited to ten hours of driving each day, but they are paid to move their loads from point A to point B by a certain deadline. Therefore, when they're behind the wheel, they need to maximize their driving time, and minimize stops. Eating on-the-go is often a necessity, and HeaterMeals is ideal for that.
But truckers are not always on-the-go. Upon reaching their destination, drivers are often delayed, having to wait to load or unload freight.  It's a hurry-up-and-wait scenario, and not being able to leave for meals can be frustrating. With HeaterMeals, a driver can turn downtime into mealtime. Many of the drivers we talk with tell us having HeaterMeals on hand in these situations means there are no missed meals.
During their travels, truckers are bound to experience breakdowns or delays. These can last for hours, and don't often happen in front of restaurants. With HeaterMeals on board, drivers can eat and stay energized.
Truck drivers play a vital role in our modern economy. They move the freight. They keep our country going. HeaterMeals is proud of our long relationship with truckers, and the role we play in keeping them going.
With Fall season here, it's a good time to start planning for those cold winter temperatures that are right around the corner.