HeaterMeals: Made in the USA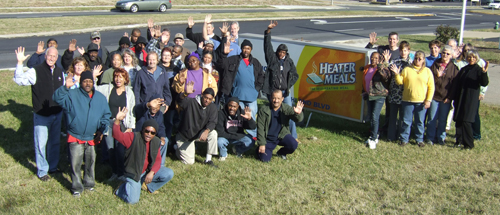 When you look around at our country today, you can't help but wonder,  Where have all the jobs gone? Trade agreements signed in the mid and late 1990s have allowed American businesses to move manufacturing jobs outside of the United States, to countries such as China and Mexico. In those places, labor costs are much lower, making it attractive for American businesses to send jobs there.  With manufacturing shrinking in the U.S., one has to ask,  is anything made in America anymore?
The answer is yes, HeaterMeals Self-Heating Meals!  We're an American company through and through!
HeaterMeals is an American-owned company, producing a product that was conceived of, designed, and is produced in America, by Americans.  We're headquartered in Cincinnati, Ohio, right in the middle of America's Heartland!  We take pride in the fact that all of the components in our self-heating meals and meal kits, from the packaging, to the food, to the food heaters, are Made in the USA. We remain 100% American-Made, and have been since we started our business in 1990!
Our products are used by a wide array of people, but we're most proud about serving America's heroes: The Red Cross, FEMA, First Responders and the U.S. Military. In fact, our patented Self-Heating technology is considered a vital component for the welfare of our troops.  Since 1990, we've made over 1.5 Billion food heaters for our Soldiers, Sailors, Airmen and Marines!  We're proud to serve those who serve us all.
We believe in America, and what it stands for. We're staying here. We'll continue to employ Americans, and produce the best self-heating meal for the military, first responders, and everyone else who wants to enjoy a hot meal, Anytime, Anyplace